How to Convert an Arbor Press to a Snap Press
Snap presses are a bit pricey, but did you know that you can use an arbor press as a snap press with some modification? At the time of this writing, Harbor Freight is selling arbor presses for around $30. If you're handy enough to drill some holes in the arbor press to fit the snap dies, then all you would then need to purchase would be the snap press dies. The DK98 dies may be a better fit since the bottom die has a smaller diameter than the DK93 dies, but we have more options available for the DK93.
This photo from https://www.flickr.com/photos/boscovgrunenfeld/sets/1427418/ gives you an idea of what modifications would be needed.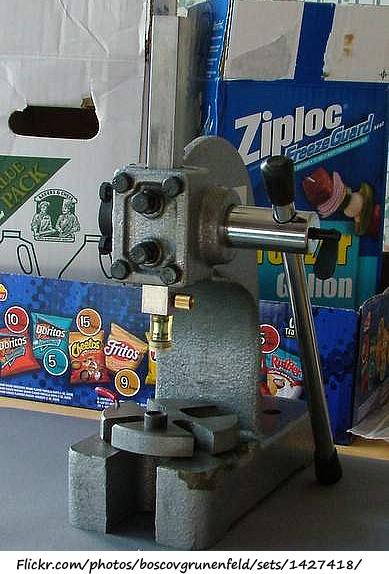 Essentially, you would need to:
1) drill a hole in the plate (that's the little disc thing-a-ma-jig that sits at the bottom of the arbor press) to fit the bottom (ie. cap) die for the snaps.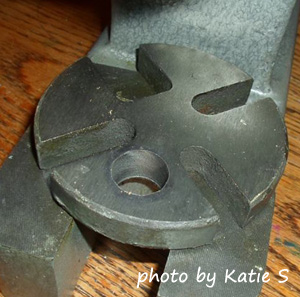 2) drill a hole in the bottom of the rack (which is the long vertical bar) to fit the top (ie. socket or stud) die for the snaps.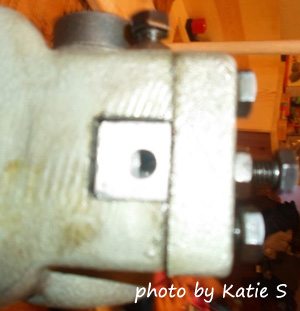 3) install a pin in the side of the rack that can be tightened to hold the top die in place.
And voila! you've got yourself a home-made snap press!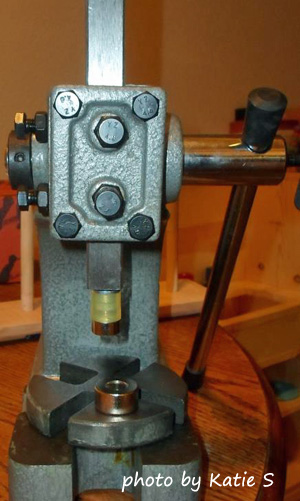 If you've converted your arbor press into a snap press, we would love to see pics! You can email them to sales@kamsnaps.com or post them on our Facebook page. Instructions/tutorials would also be great if you happen to have them!