How to Use KAMsnaps KX6 Pliers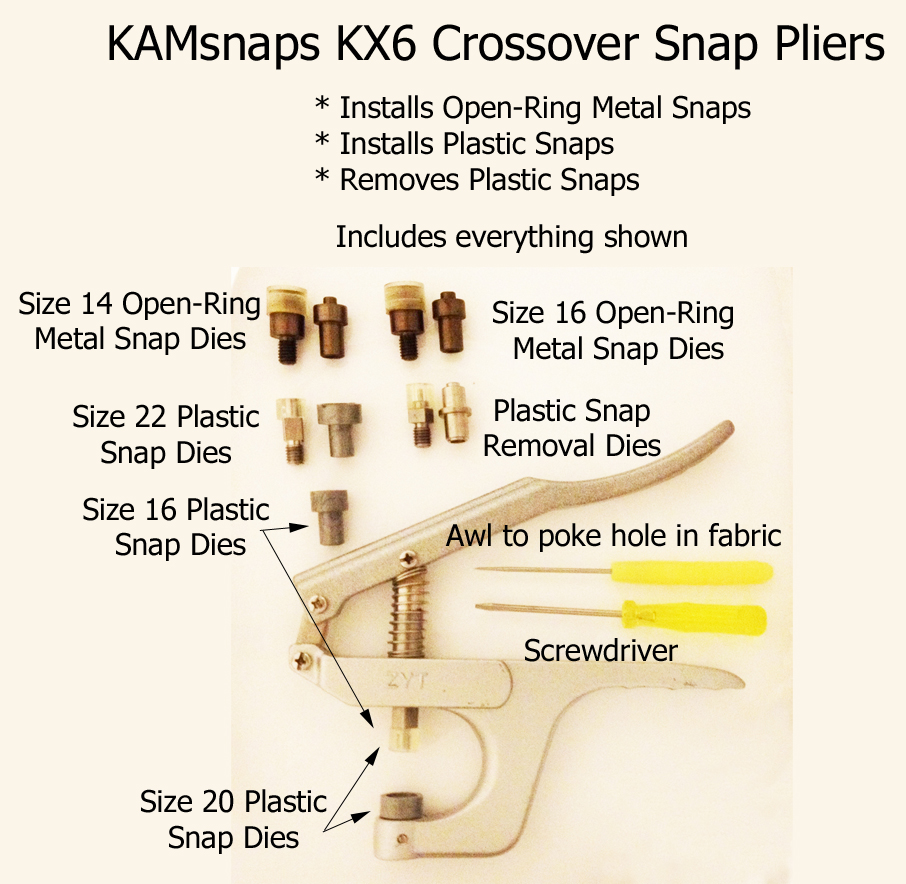 Note: KX6A pliers do not include size 14 open-ring metal snap dies, but instead include size 20 pronged stud dies (not shown in photo).
Pliers are preloaded for size 20 plastic snaps, but double check.
Bottom cap die should perfectly fit the cap piece of the snap. In other words, the cap piece of the snap should sit nearly perfectly within the crater of the bottom die, with no part sticking out onto the edge of the die.
Size 14 & 16 plastic snaps are installed using the same dies.
The same top die is used for size 20 and 14/16 plastic snaps (only the bottom die is different).
Removal dies are intended for use with size 20 plastic snaps. However, with careful centering, they can also be used to remove plastic snaps of other sizes. Note that size 22 snaps may be too thick for most people to remove using the pliers (ie. requires more strength than some people may have).
Alternative removal methods are provided here.
How to Install Pronged Studs to Make Double-Sided Plastic Snaps
How to Install Open-Ring Metal Snaps
The only tricky part is the socket/female piece. Make sure you have the correct side facing up, as described in the photo below.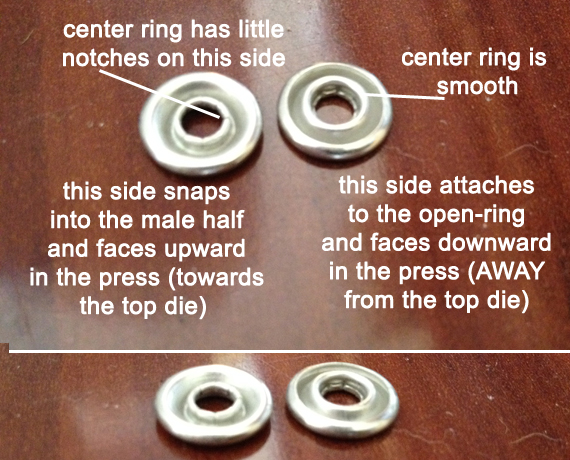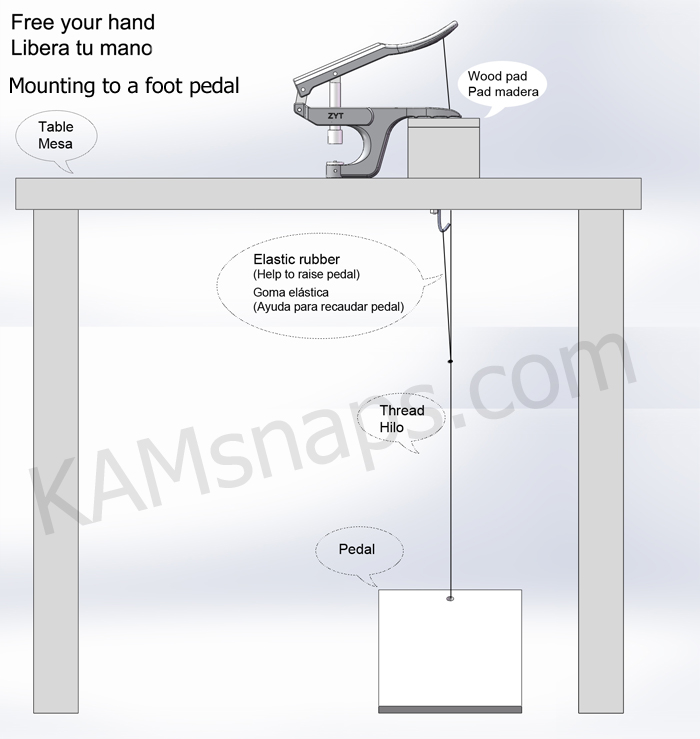 Troubleshooting
Having problems with your snaps? Click here for troubleshooting tips on the most common issues.