How to Make a Toddler Pillow with Snap Cover
How to Make a Safe Toddler Pillow with Snap Cover
Tutorial below provided by Beth of Happily Domestic
Do your toddlers love to pull pillowcases off pillows? Mine sure do! This can create problems...first, it is annoying, second, it is NOT safe! If your child is alone in bed and happens to put that loose pillowcase over his head, you have real trouble!! Here is an easy solution to make those pillows safe and keep pillowcases where they belong (on the pillows).

First step- If you are wanting a toddler size pillow for your little one, simply take any standard size pillow and cut in half. This equals two perfect sized toddler (or travel) pillows. I did a zig zag stitch along the outer edge to close pillows.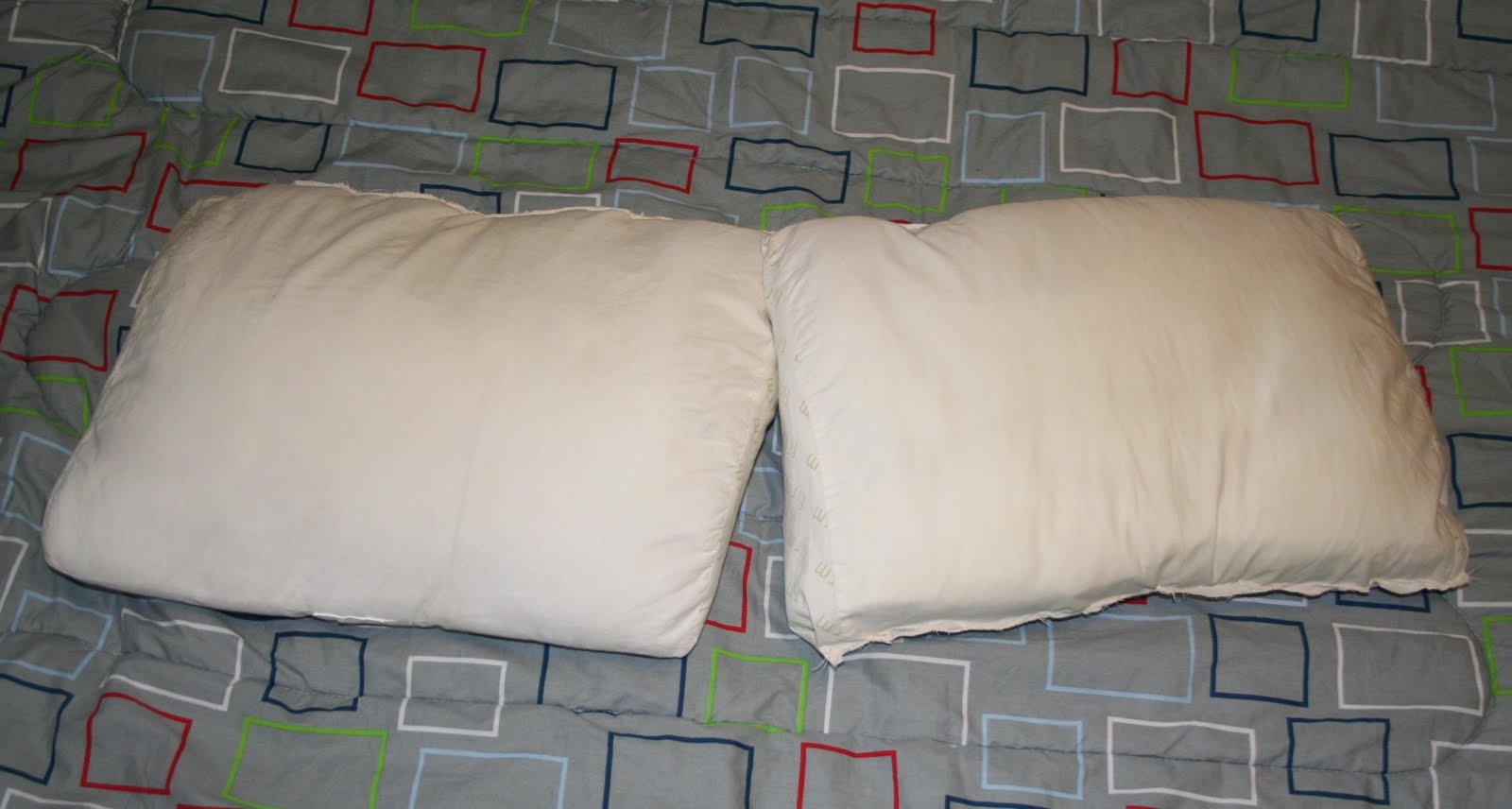 2 toddler pillows made from one old pillow. Upcycling is cool!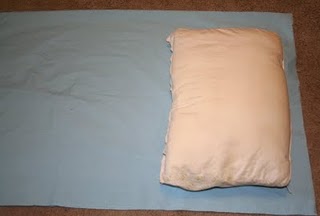 Lay pillow on fabric. I bought 1 1/4 yards which will make 2 toddler size
pillowcases with a little extra to spare.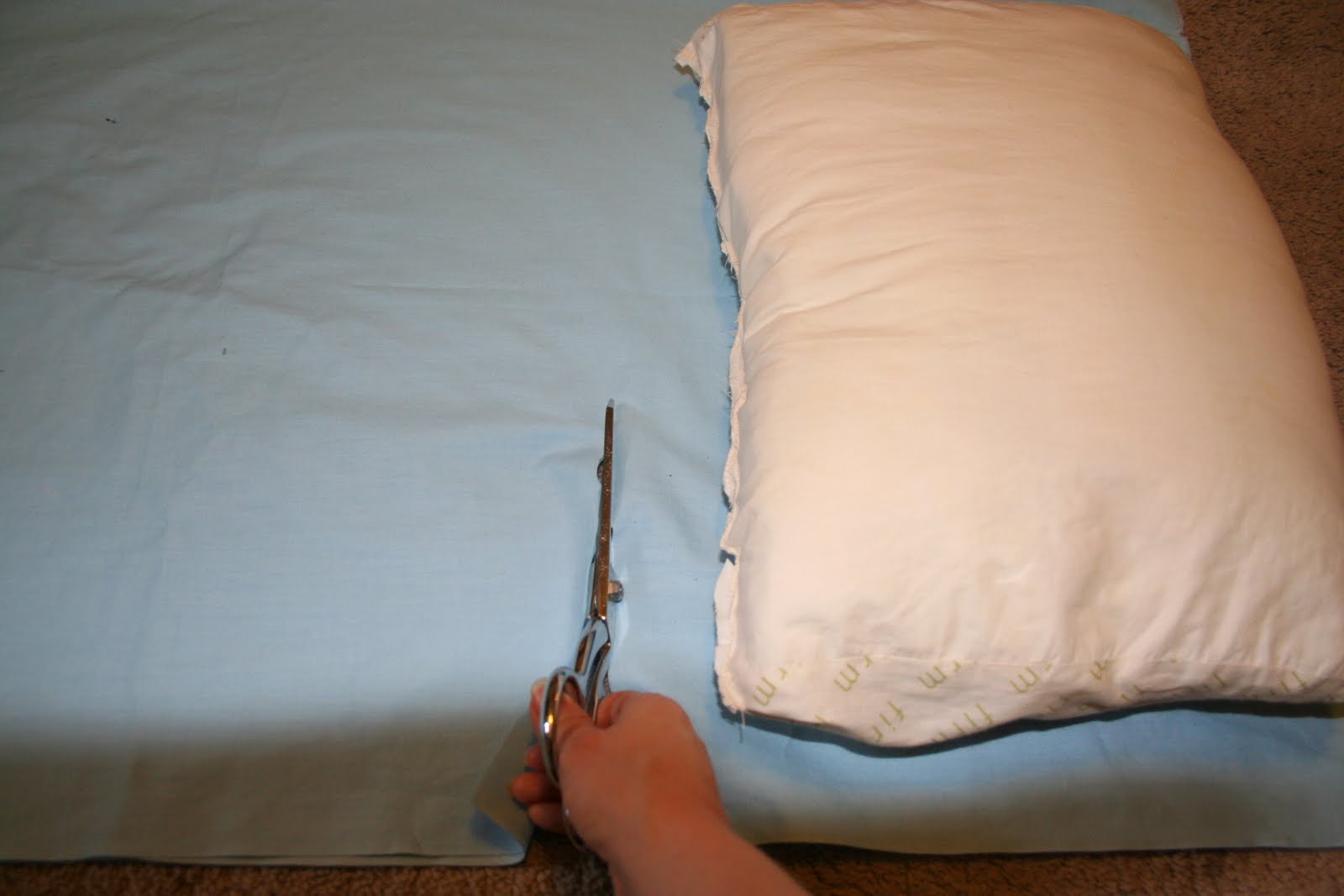 Cut around pillow leaving 1 1/2 to 2 inches seam allowance.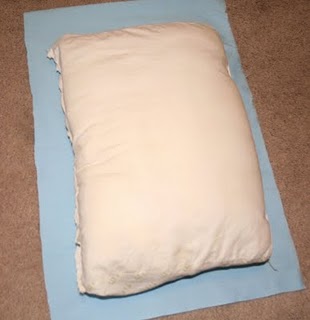 It will seem a bit long, but this is good. You will need the extra length when it
comes time to create the finished edge at the pillow case opening.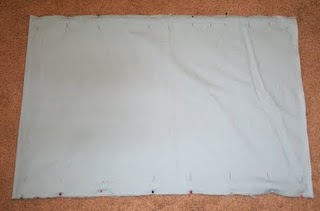 With right sides facing in, pin at sides. The end with the fabric fold can be
left as is and the pillow case opening stays open.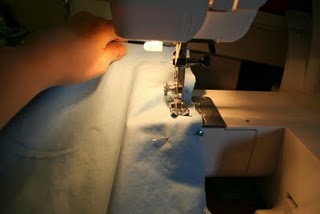 Strait stitch sides. I used the 3/8 measure on my machine for this project.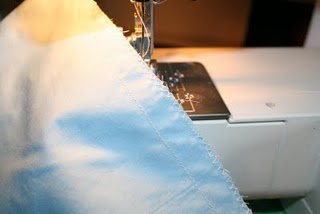 After sewing each side seam, I then zig zagged fabric along edge to keep from unraveling.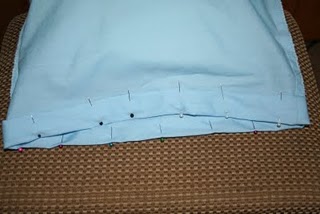 With pillowcase inside out, turn under opening 1 inch. Repeat. You want your pillow case opening to be double thickness to ensure snap success. Using snaps on fabric that is too thin will result in snaps that will not function. You do NOT want this to happen as snap removal is not easy! Now, sew around edge twice. I sewed two rows about 1/4 inch apart.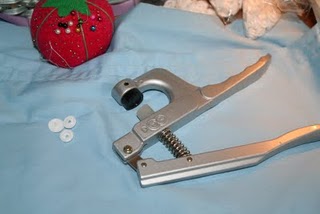 Your pillowcase is now complete and you are ready for your snaps!
I used size 20 snaps for this project.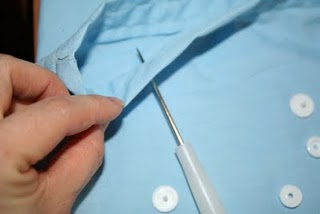 Using your awl poke a small hole where you would like to add your snap. I wanted a row of 4 snaps across this pillow case. I added my first snap about 2 inches from the edge and centered it between the two seams. This ensured snap placement at thickest point in fabric.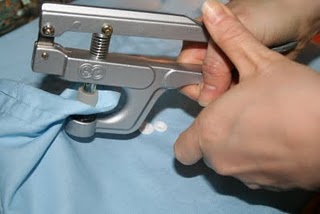 To the hole I added a snap cap and stud. With pliers I squeezed the two together. You don't have to squeeze that hard. It really is simple and fast! After this I aligned the fabric to make sure the second half of the snap would line up. I added another hole, cap and the socket. Pressing once more, I now had a working snap!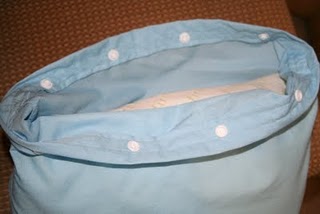 Here is the completed edge with 4 snap sets.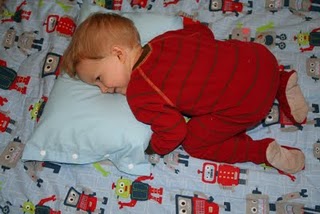 The finished product is a safe, cuddly pillow for your little guy (or gal)!!!