Shipping Delays Dec 23 - Jan 6
Our office hours will be limited during this time so we can spend it with family for the holidays. Please expect shipping delays of up to 1 week if ordering between Dec 23 - Jan 6. Orders will still ship during this time, just at a lower volume. We apologize for any inconvenience, and wish you a happy holiday!

Celebrate the Holidays with Snowflake Snaps
---
About Us (The Family Behind the Snaps)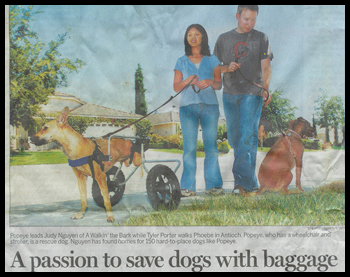 The guiding force behind KAMsnaps.com is our family's passion to help rescued animals. We founded and volunteer with Walkin' the Bark Rescue, a 501(c)(3) non-profit. Proceeds from KAMsnaps.com go a long way in helping to fund our rescue efforts. We thank you sincerely for your support.
Judy & Tyler (on behalf of over 100 dogs who have been given a second chance)