Frequently Asked Questions
* * * * * * * *
Join KAMsnaps Elite on Facebook for exclusive discounts.
Not on Facebook? Visit our blog!
* * * * * * * *
---
About Us (The Family Behind the Snaps)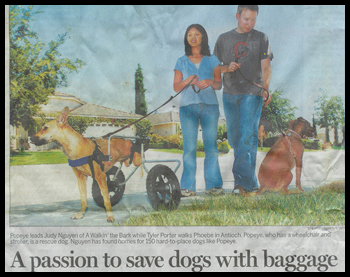 The guiding force behind KAMsnaps® is our family's passion to help rescued animals. We founded and volunteer with Walkin' the Bark Rescue, a 501(c)(3) non-profit. Proceeds from KAMsnaps.com go a long way in helping to fund our rescue efforts. We thank you sincerely for your support.
Judy & Tyler (on behalf of over 100 dogs who have been given a second chance)