How to Make Reusable, Washable Cloth Unpaper Towels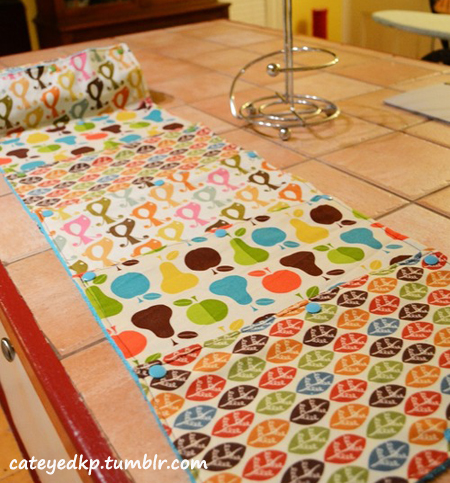 Unpaper towels are an eco-friendly alternative to regular paper towels. They are made of various types of fabric and since they're cloth, they can be washed and reused. They also tend to be much softer and more absorbent than regular paper towels. Not to mention so much prettier! You can even add snaps to them so they snap together and roll up just like regular paper towels, thereby allowing you to place them in a regular paper towel holder.
Here are a few differen tutorials on how to make unpaper towels. There's even one that doesn't require any sewing at all! Your choice of fabric is flexible. Based on what we've seen, there are usually 2 layers. One layer has the pretty print while the other layer is the more absorbent side. One tutorial below offers the clever idea of making a simple wetbag to hang in your kitchen so that you can quickly throw any used unpaper towels in there.
Snapped-up rolls of paper towel are the premium version and are so eye-catching, though we might be biased :) But you could also use velcro if you don't have snaps. There are instructions on how to make your own dowel/tube to hold and display your pretty unpaper towels. Or you can even forget about rolling them up and just store them flat like napkins.
Video tutorials: