How to Make an Interactive Shape-Shifter Fabric Toy with Snaps
A SnapazooTM is an ingenius puzzle toy made from fabric and strategically-placed snaps. By folding the fabric in various ways, you can create dozens of different animal shapes. Sort of like origami! To read more about the Snapazoo and its origins, visit Snapazoo.com.
Please note that the SnapazooTM is trademarked. This page is provided for informational purposes and for personal use only. Commercial use is prohibited.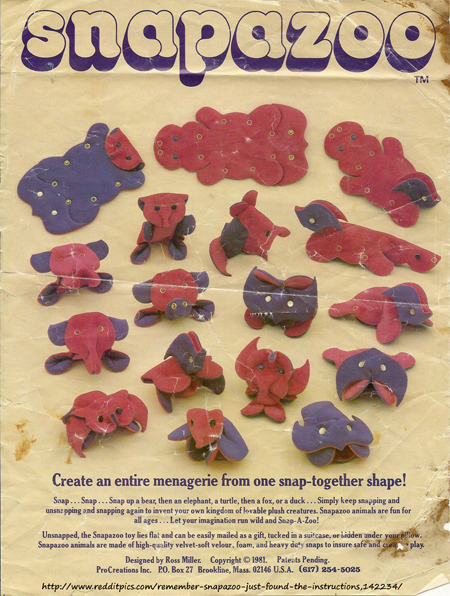 Snapazoos are no longer manufactured but you can use KAM snaps to quickly and easily make your own version. Mark G has created an easy-to-follow diagram, made to scale, that you can use. Just enlarge it to the size you want (its original full length was about 16" long), print it out (it may require 2 sheets that you can then tape together), and voila! you have a simple pattern to follow.

Click to enlarge.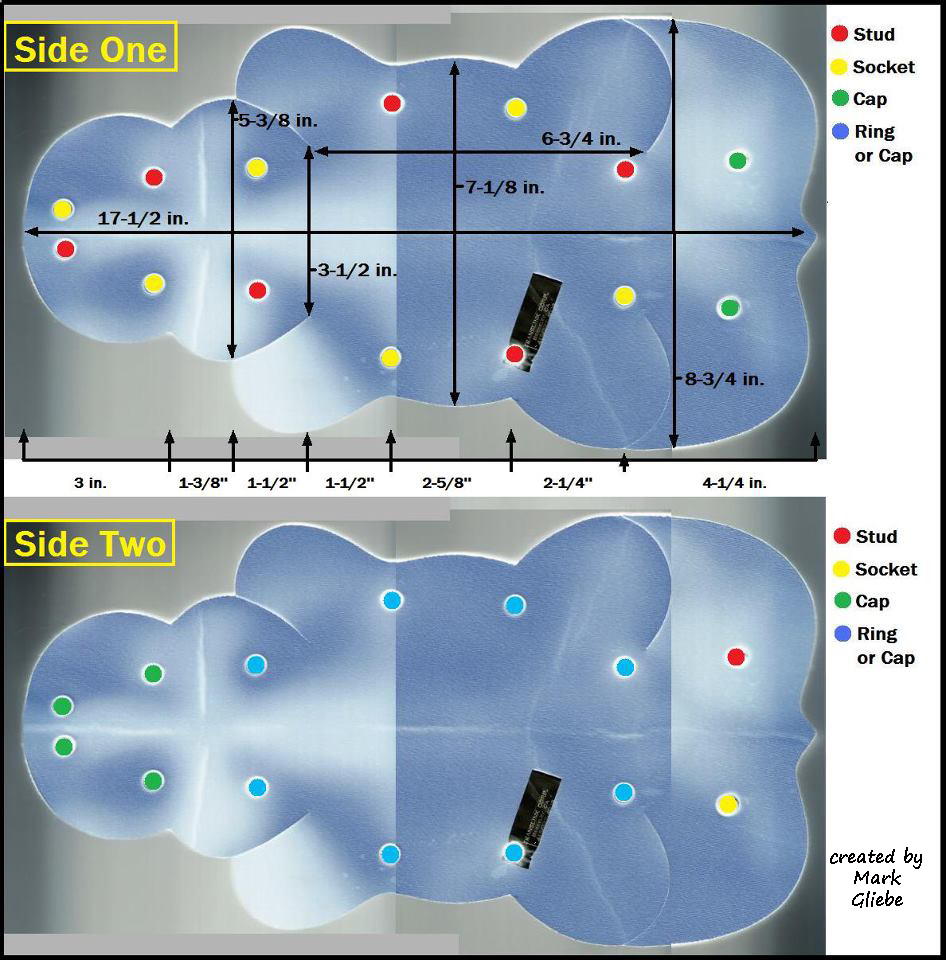 Or you may find it easier to print from this segmented pdf file. The diagram will print on 3 pages which you can tape together, as shown below on the right.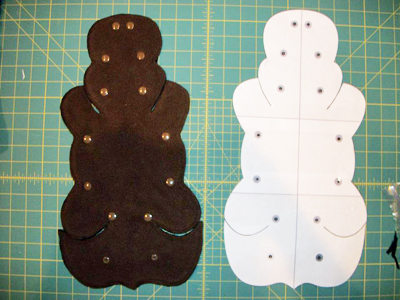 For the fabric, you can use anything with some thickness and density to it, such as 3 layers of blizzard/thick fleece. Other suggestions have been felt or neoprene.

Here's one that Nicole P-W shared with us, made with KAM snaps and 2 layers of blizzard fleece in 15 minutes!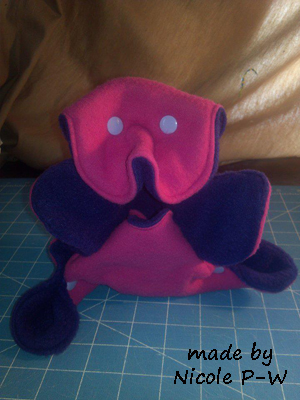 There are dozens of different animal shapes you can form. For ideas, including a few folding instructions, visit these various sites:
http://www.flickr.com/photos/jeansnow/112945326/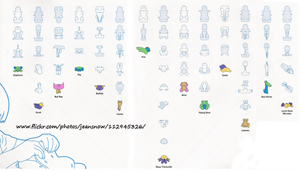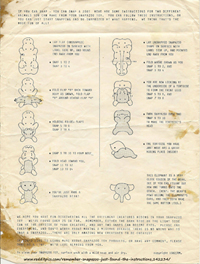 http://www.facebook.com/media/set/?set=a.336496089730683.84407.100001108838099&type=3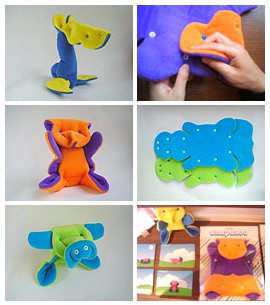 And of course, http://snapazoo.com/makeanimals.html
We'd love to see the various shapes you've made with your snappy fabric toy! You can email pics to [email protected] or post them on our Facebook page.