How to Make an Interactive Shape-Shifter Fabric Toy with Snaps
A Snapazoo® is an ingenius puzzle toy made from fabric and strategically-placed snaps. By folding the fabric in various ways, you can create dozens of different animal shapes. Sort of like origami! To read more about the Snapazoo and its origins, visit Snapazoo.com.
Please note that the Snapazoo® is trademarked. Ross Miller, the creator of the original Snapazoo®, has kindly allowed us to share these how-to guides so you can make your own for personal use. Commercial use (ie. selling) is prohibited.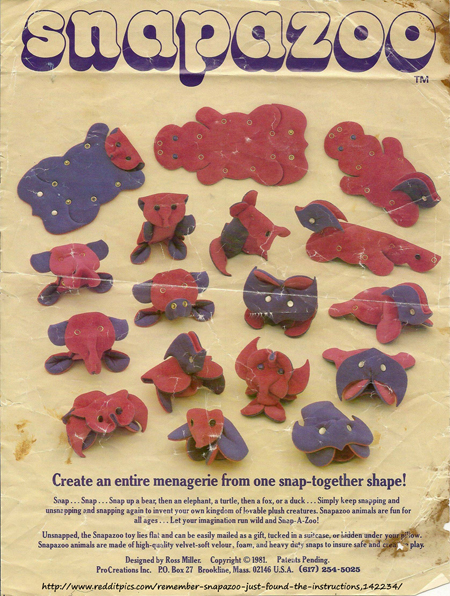 Here are a few different tutorials generously provided by our fellow KAMsnappers. (Tip: use double-sided snaps for even more folding possibilities!)
This is the most comprehensive: https://www.lilbabythangs.net/Snapazoo%20Pattern.pdf (Thanks, Carolyn P.)
Here is another template. The diagram will print on 3 pages which you can tape together, as shown below on the right.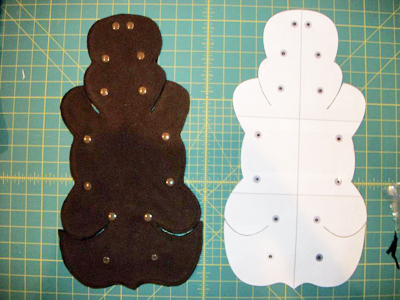 For the fabric, you can use anything with some thickness and density to it, such as 3 layers of blizzard/thick fleece. Other suggestions have been felt or neoprene.
Here's one that Nicole P-W shared with us, made with KAM snaps and 2 layers of blizzard fleece in 15 minutes!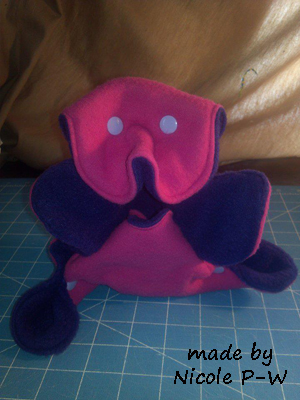 There are dozens of different animal shapes you can form. Here are some folding instructions provided by Amy Marsen. You can also visit these other sites:
https://www.flickr.com/photos/jeansnow/112945326/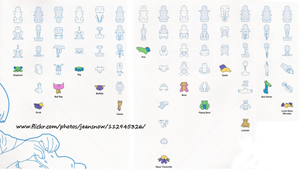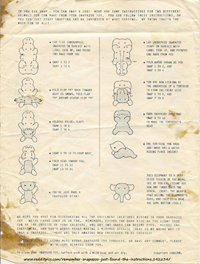 https://www.facebook.com/media/set/?set=a.336496089730683.84407.100001108838099&type=3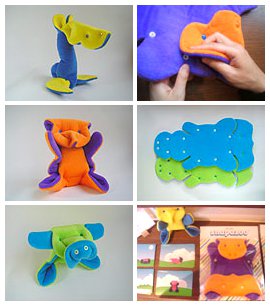 And of course, https://snapazoo.com/makeanimals.html
We'd love to see the various shapes you've made with your snappy fabric toy! You can email pics to sales(at)kamsnaps.com or post them on our Facebook page.