How to Make a Pacifier Holder Clip
How to Make a Pacifier Holder Clip - Video
Tutorial below provided by Jan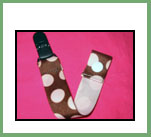 How to Make a No-Sew Pacifier Holder Clip
Tutorial below provided by Kat's Kreations

Supplies:
11" ribbon

fray check (optional)

4 kam snap caps (I used size 20)

2 kam snap sockets

2 kam snap studs

kam snap press or kam snap pliers (not pictured)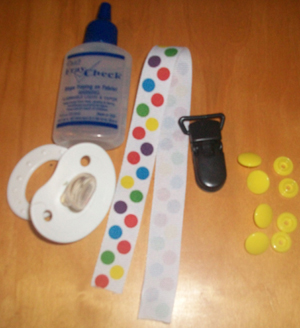 1. Apply fray check to both ends of the ribbon. Alternatively, you can just take a lighter and singe the ends to prevent fraying.
2. Fold the ribbon over at one end by about 1/2".
3. Using press or pliers, put a socket snap on one end of the ribbon, making sure you are attaching the snap to both layers of the ribbon at that end.
4. Slide the pacifier clip onto the other end of the ribbon and repeat steps 2 and 3.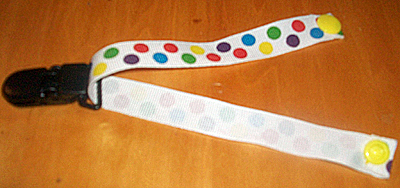 4. Move the clip to one end of the ribbon.
5. Add stud snap to that end of the ribbon so that the clip lays between the stud and the socket.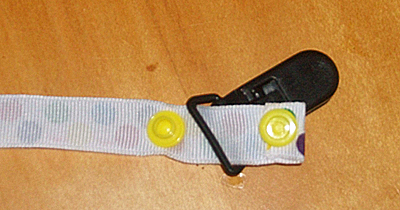 6. Snap the stud and socket closed so that the clip is held in place.
7. Moving to the other end of the ribbon, attach another stud snap about 2" away from the socket snap.
8. Thread through the handle of baby pacifier and snap close.
You're done!